I wanted to make a purely musical post, so very violinists are good, but the rest of the girls also turned out to be so lyrical and musically charming that they had to expand …)))
Edwin Marton – Music of the soul
The words stopped on their lips,
The bow fluttered, the violin sobbed,
And there arose in two hearts An
insanely light mistake.
And the greedy eyes merged
In a dream that does not have a name,
And thread intertwined,
Touched, and not afraid of confession.
Among the crowd, among the lights,
Love grew and grew,
And the violin, as though merged with it,
Shivered, sang and sobbed.
K. Balmont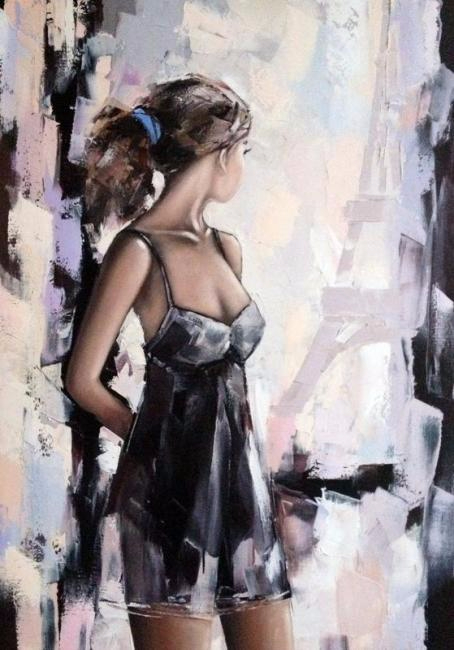 Paris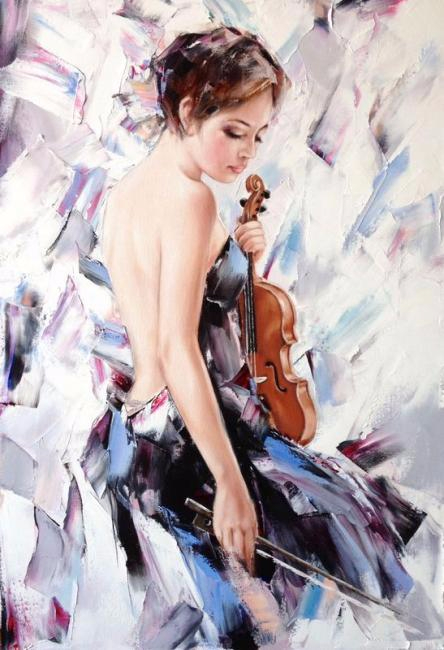 Girl with a violin
Unveils the soul of the violin in front of the listener subtle –
Then murmurs in a wave unsteady, then that bell is sonorous!
That oblique, as in the grasses of the dew, will whistle through the last strings,
That entreaty and the request of a teary heart pity wounds.
With the drooping staccato herd in the fields will bounce,
Or the deceived girl in woeful will cry.
To become thoughtful will make under deep registers …
That in childish fun splashes with silvery laughter.
And falling in love inadvertently, singing in hopes of false.
The widow alone loses her hopelessness.
Then far away, then suddenly the wounded wounded nearby with a beast,
That, playing tremolando, will put a terrible trembling.
And it happens, the violin beckons at once to put off cares –
Hop drunk drunk, suddenly in allegro throwing notes!
And to understand there is a flour – at once to tear a string at risk,
That bow draws sounds? or whether he dances to them!
@ Alla Pritz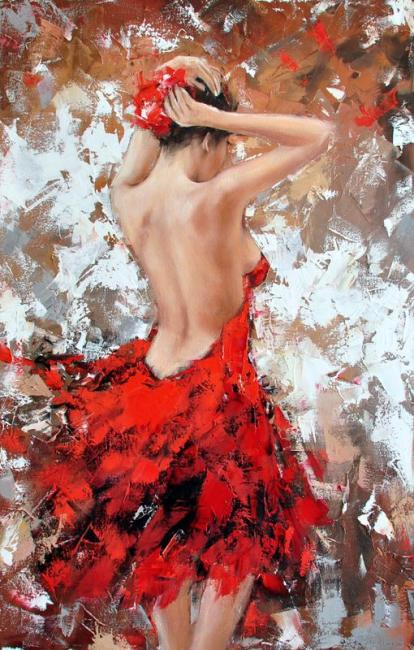 Spaniard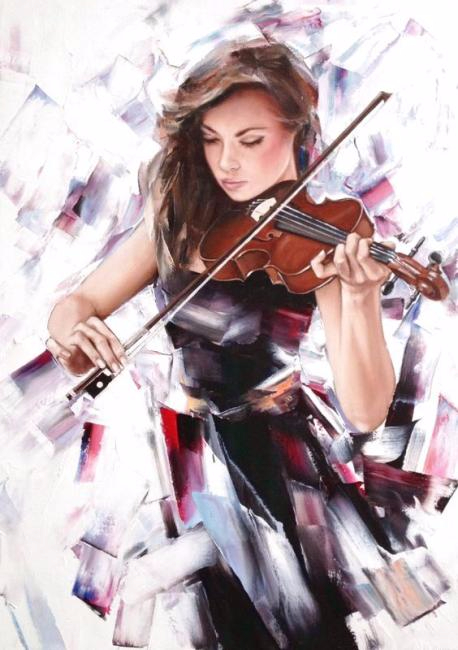 Indigo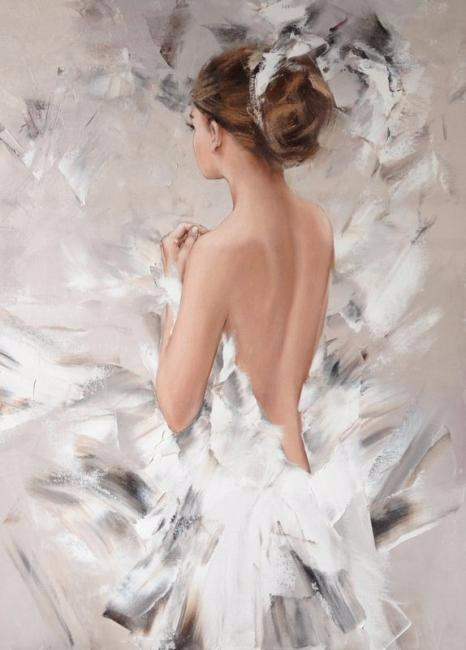 White Swan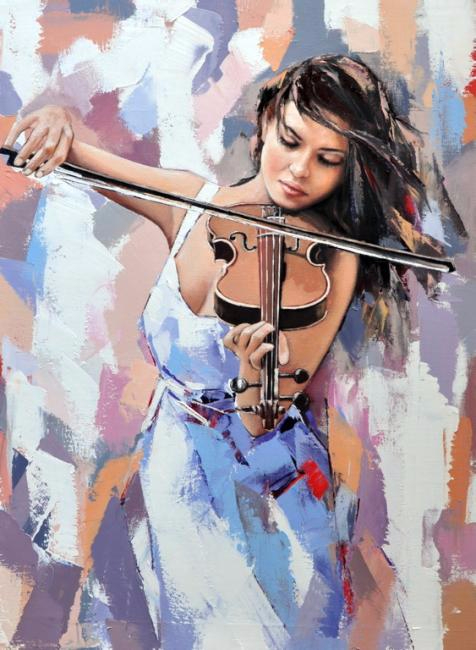 Violin music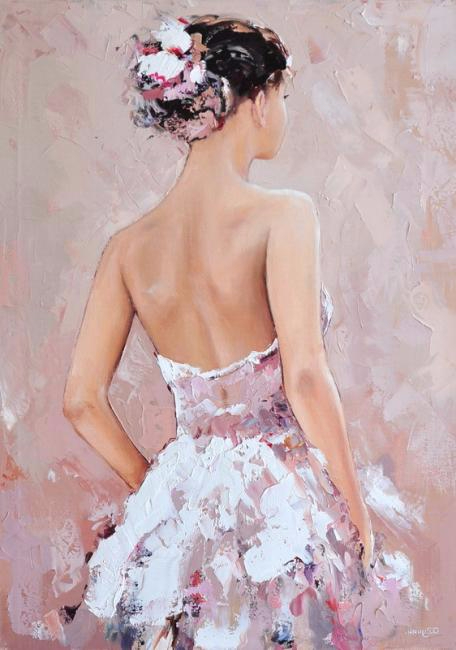 In a white dress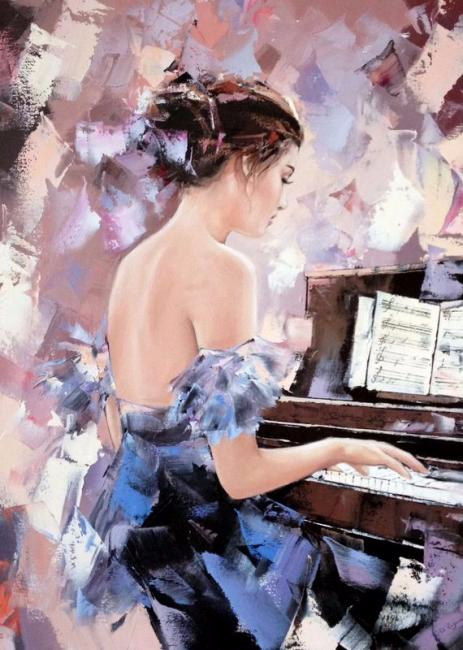 Music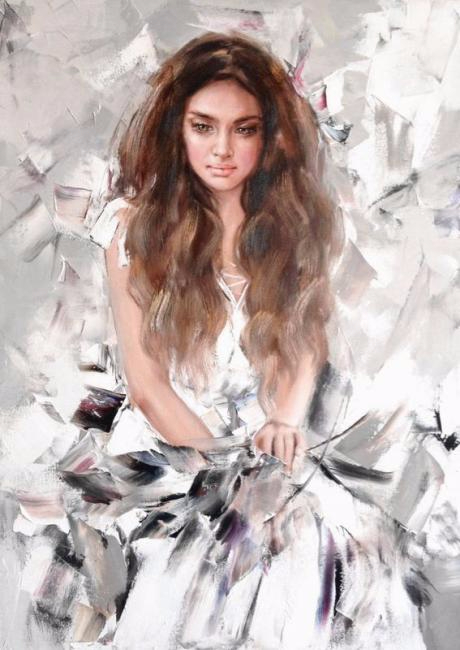 In a white dress
Music Breathing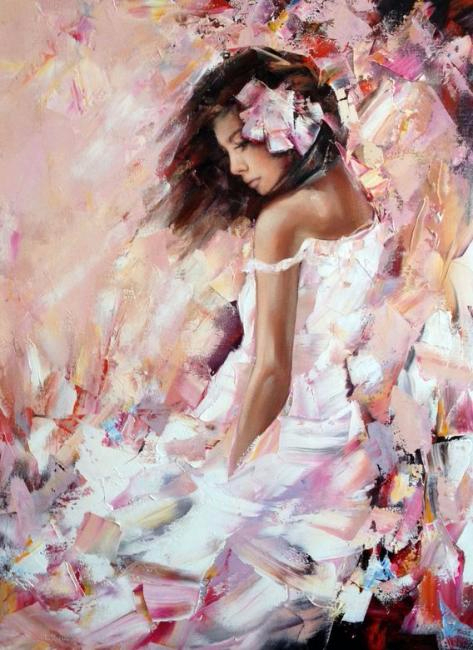 Wind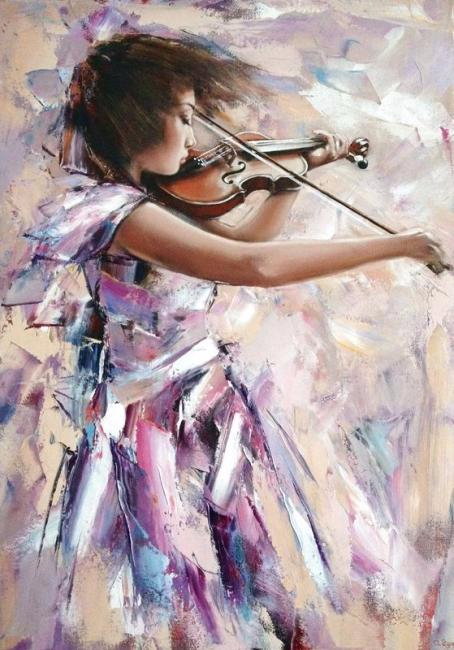 Violin 2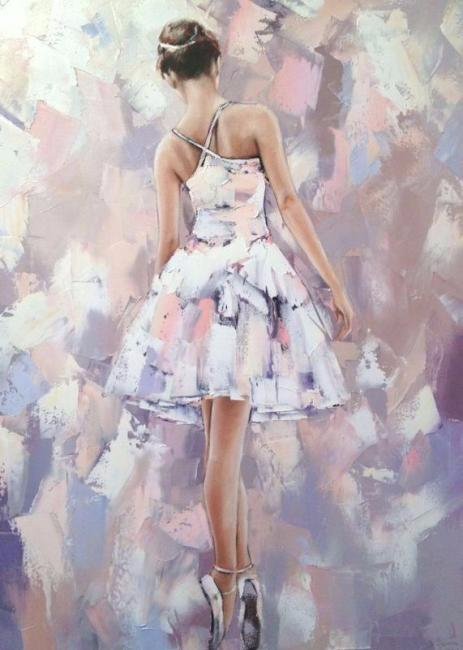 Ballerina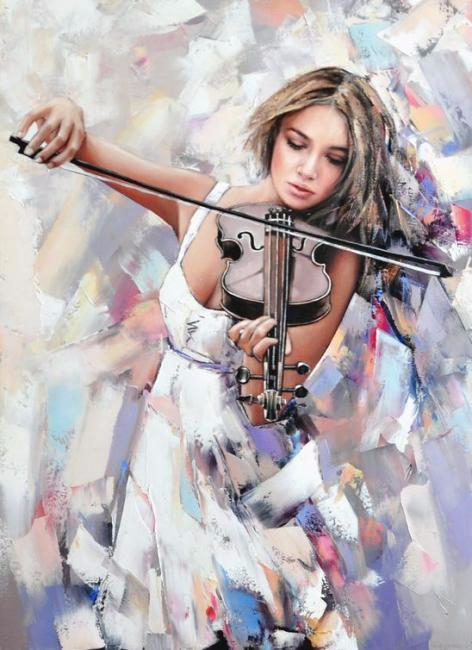 Violin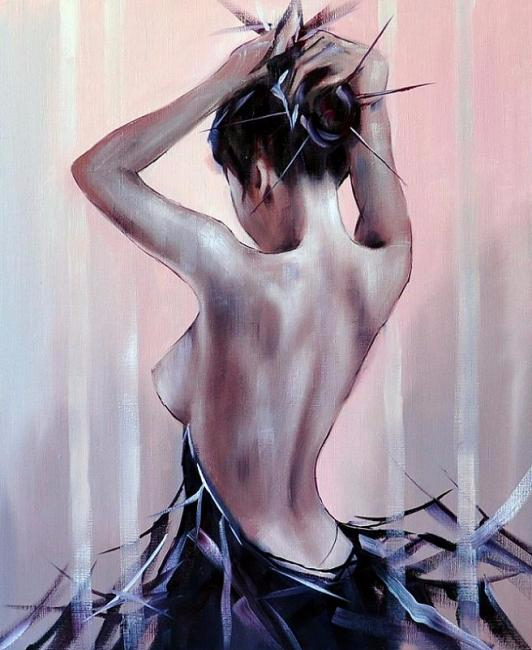 Girl, cleaning hair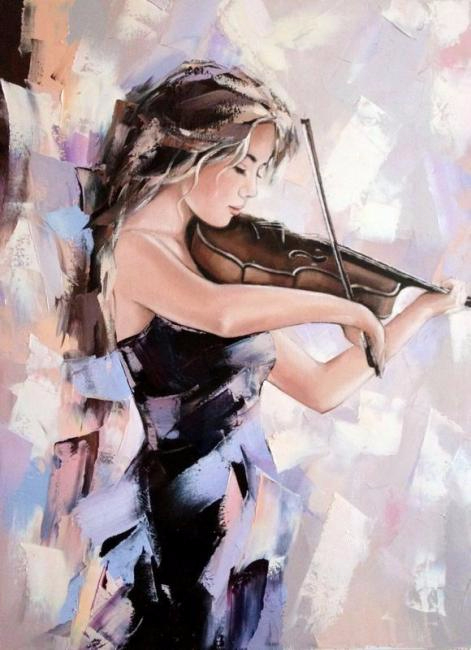 Violin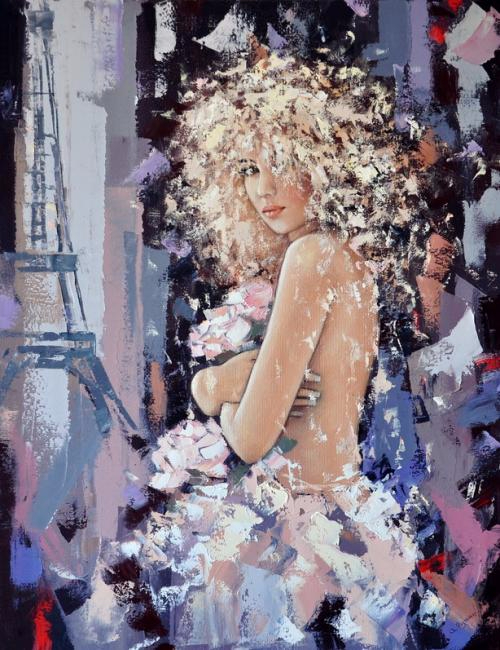 Flavors of Paris. Chanel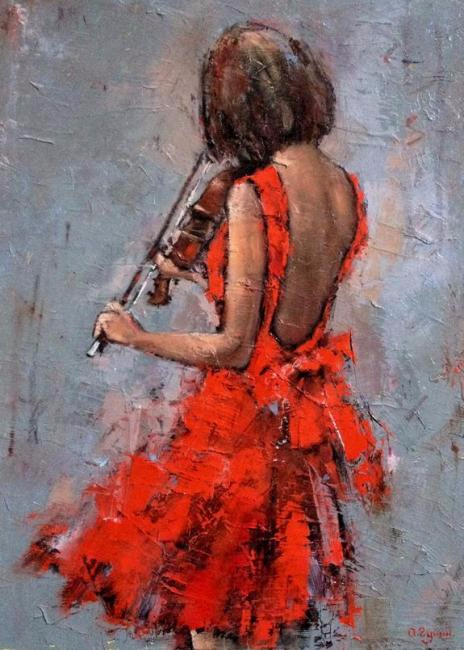 Violinist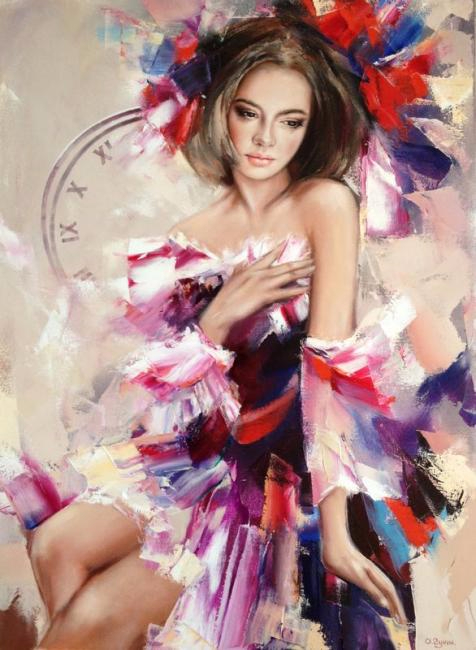 The illusion of time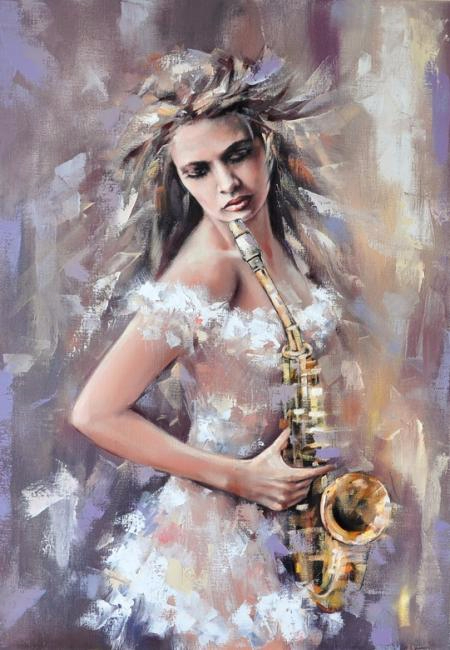 The "Music" series

Tenderness "Music"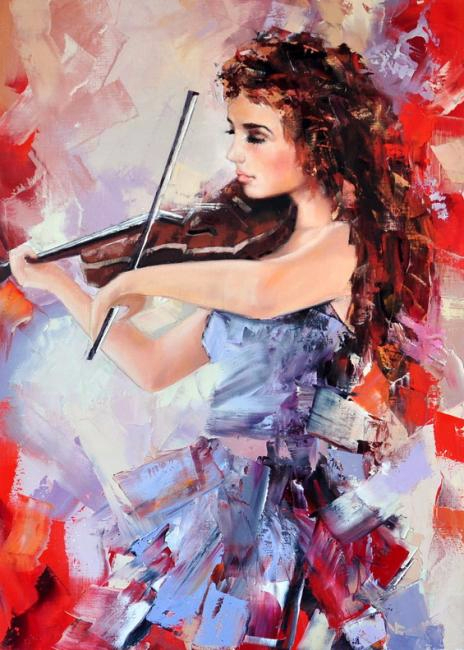 series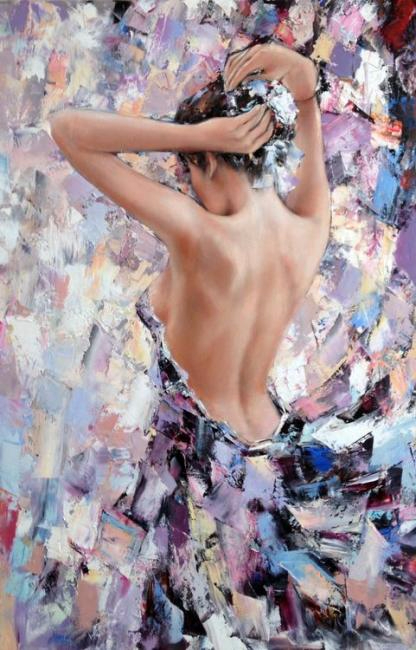 Chanel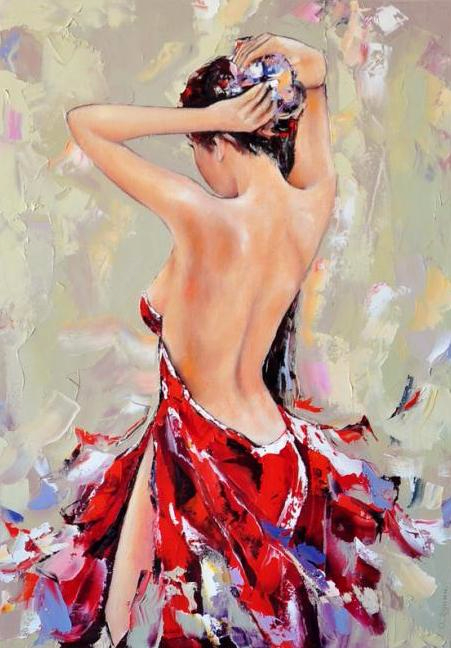 Carmen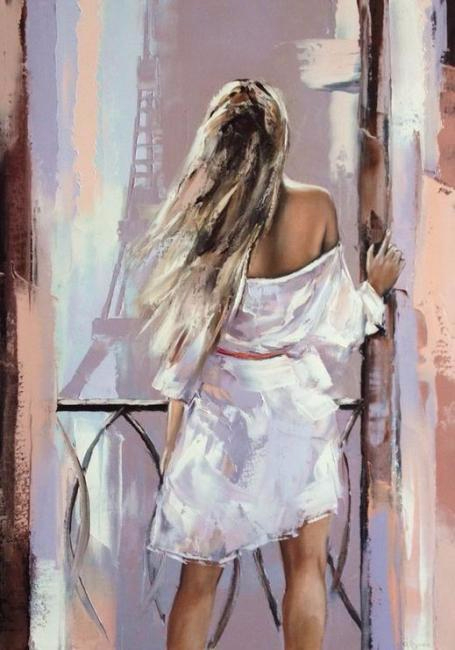 Morning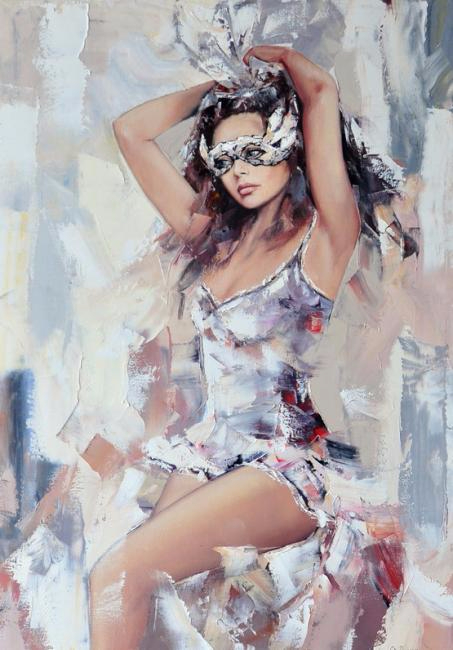 Moulin Rouge The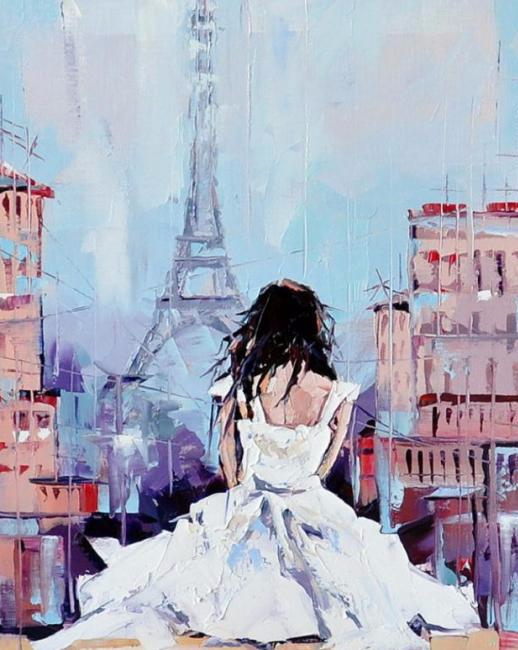 roofs of Paris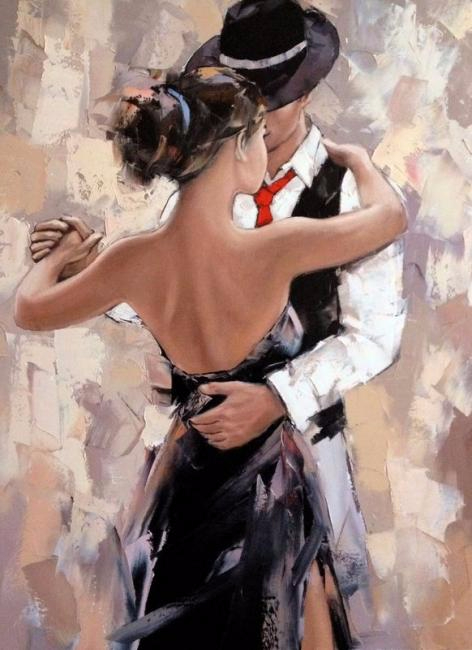 Tango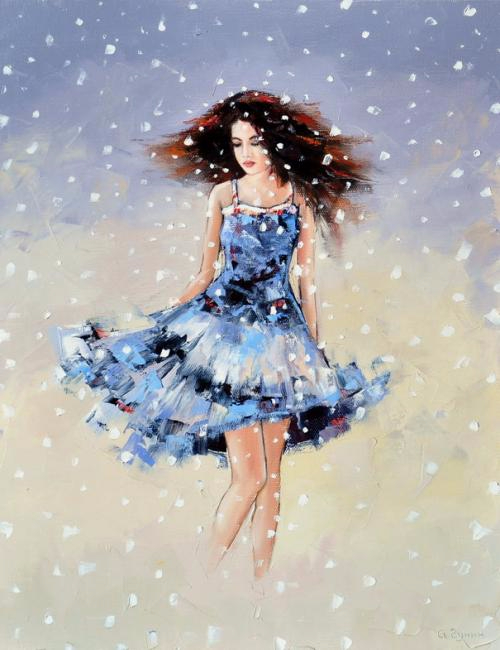 Flying and falling down Pooh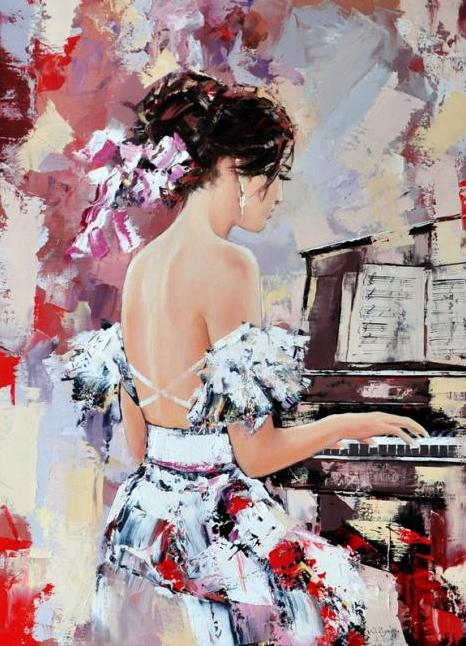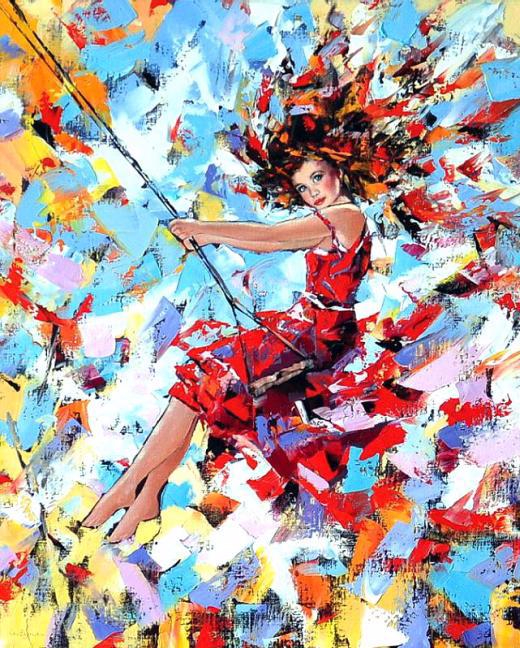 Autumn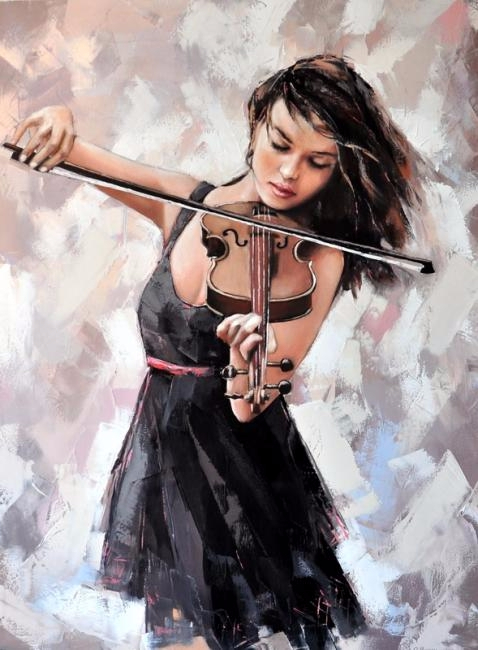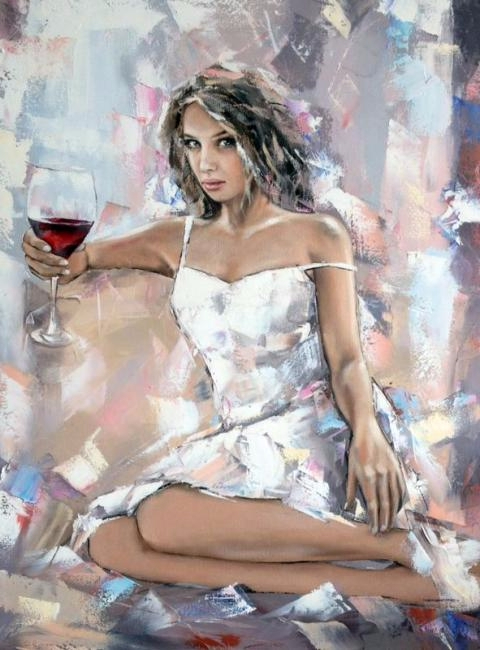 Gunin Alexander was born in 1969 in the city of Omsk. Works in a variety of genres and directions. Works are in private collections in Russia, Germany, Ukraine, Kazakhstan, Israel. Collaborates with galleries in Moscow, St. Petersburg, Omsk, Voronezh, Irkutsk.