And as it is truly said, the love of ornaments is eternal. Life is too short to wear boring accessories. Women love to showcase their corporate styles with different ornaments that they have. Have not you seen women hunting diamonds, gold, platinum or pearls? Ornaments possess such force that even a small detail in the wardrobe of a woman can make it unique. It emphasizes the beauty of a woman and disposes to it.
Nowadays, there are many creative, beautiful and bright decorations that emphasize the sensitive shades of individuality, giving each woman a spectacular appearance. Who on earth would not want to become the owner of delicate and very beautiful jewelry? Just like in clothes, in ornaments, there are different styles, from which a woman can choose what she needs at the moment. Let's see a list of 15 such ornaments that should be in the wardrobe of any girl.
15. ORNAMENTS FROM TURQUOISE

Turquoise is a rare and beautiful jewel, from which make many elegant jewelry such as: rings, necklaces and bracelets. Many say that turquoise has many qualities and certain strengths, for example, it protects from evil and brings good luck. Turquoise colored ornaments can make you the center of attention.
14. GLASS BRACELETS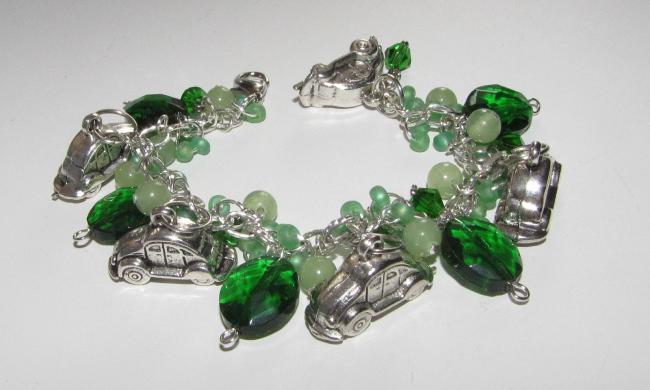 These bracelets can be of different colors. Although they are hard to find, glass bracelets have now become very stylish and fashionable. They can be worn with both the European style of clothing and traditional clothing. However, such bracelets need to be selected with special care, since they can both improve the class of the image and attire, and vice versa, make the outfit tasteless.
13. RINGS WITH PRECIOUS STONES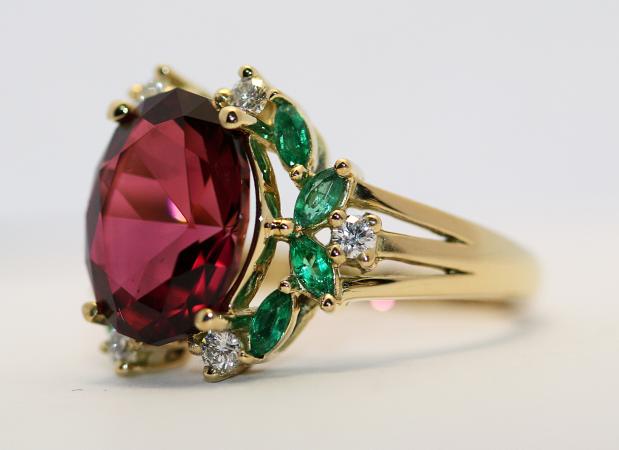 What could be better than wearing a diamond or emerald, ruby ​​or sapphire, or any other gem on your finger? You can have such a precious stone in a gold or platinum or silver ring, simply because it's beautiful. These rings are a transparent element of wealth that no one wants to demonstrate. Each girl must have a ring with a precious stone.
12. BRACELET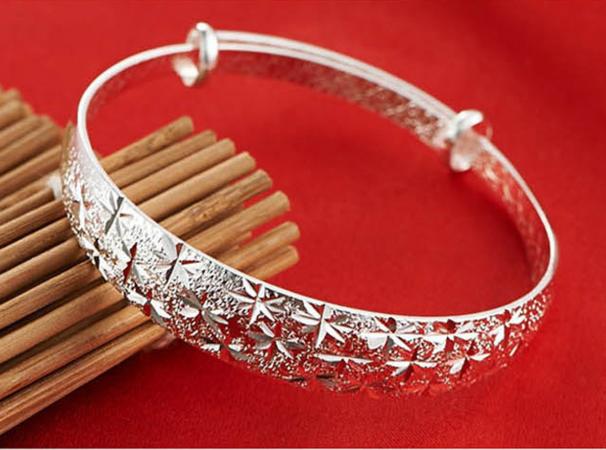 How about dressing a beautiful dress along with a sleeveless dress or wearing it along with tops in the summer season, in a beautiful evening dress, or when you decided to go to the beach? The bracelet will give the image a unique look that everyone will admire you. It will create a very delicate touch to the image and will make you feel extravagant.
11. ANKLET (BRACELET ON THE LEG)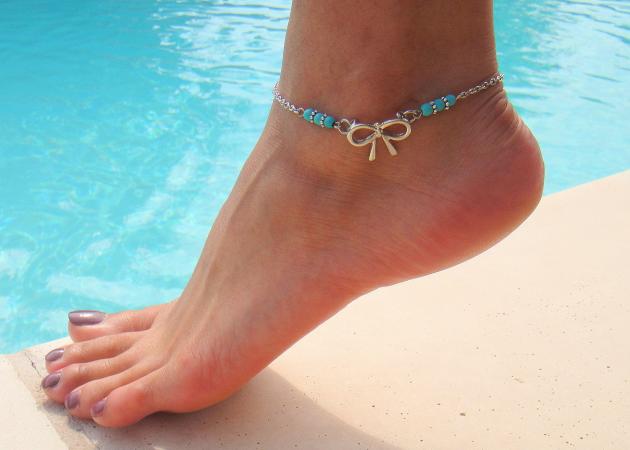 Anklet is considered a complex jewelry and looks like a very unusual accessory. He especially emphasizes beautiful female legs, and looks elegant, especially if you pick up the right pair of shoes to him. Anklets are usually worn with dresses that do not completely cover the legs, so that everyone can appreciate the beauty of the beautiful legs.
10. BEADED BRACELETS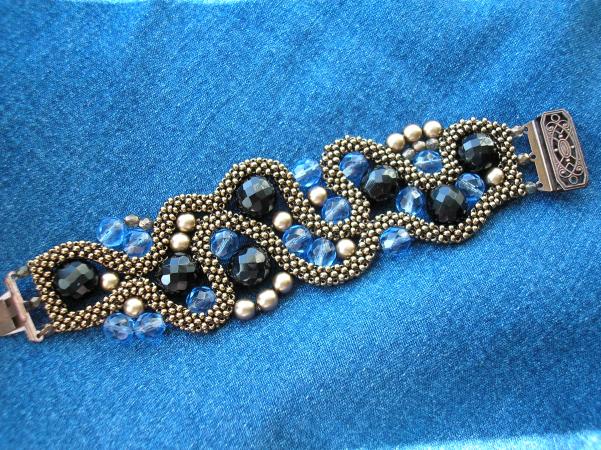 Colorful bracelets will help to complete the image, if suddenly there will be no time for collection and will be forced to put on an ordinary T-shirt with leggings or jeans. Beaded bracelets are perfect for unplanned walks or a picnic. Recently, they have become very fashionable. You can wear one bracelet, or combine several bracelets together.
9. CHAIN FOR THE WAIST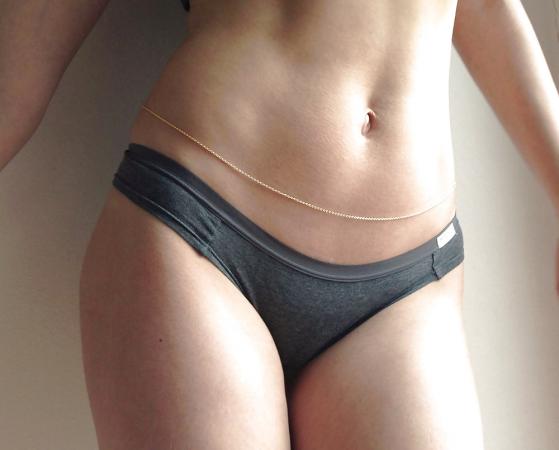 Chain for the waist is a very sexy accessory, which is an integral part of the ladies' wardrobe. This is an exemplary decoration that is worn on a sari, if used in a traditional style, or even on tops with jeans. It emphasizes the untouched areas of the waist and abdomen and gives a very sensual appearance. Be sure to try it on if you want to dress in one of the presented images.
8. RINGS FOR PHALANGES OF FINGERS

These rings have become a favorite accessory for women of all ages. They are made in different sizes and can be worn on any finger. Such rings will fit absolutely any one along and come with any additional accessories. In the box of each woman there must definitely be a collection of such unusual rings.
7. COMPOUND RINGS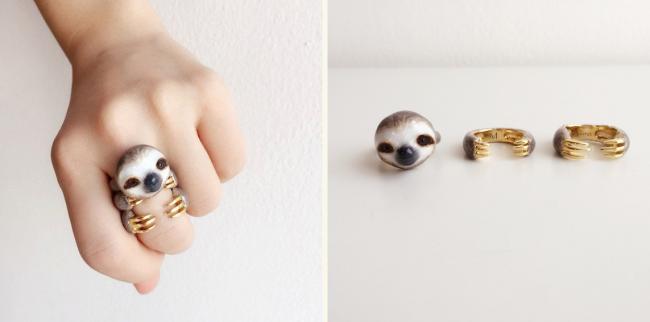 These rings have become popular in recent times, and women prefer to combine them with rings with diamonds or other precious stones. Compound rings have a very powerful effect, so they are usually worn with something exceptional. They will fit into any of the rooms and of course they are the necessary accessories in the jewelry collection.
6. LONG EARRINGS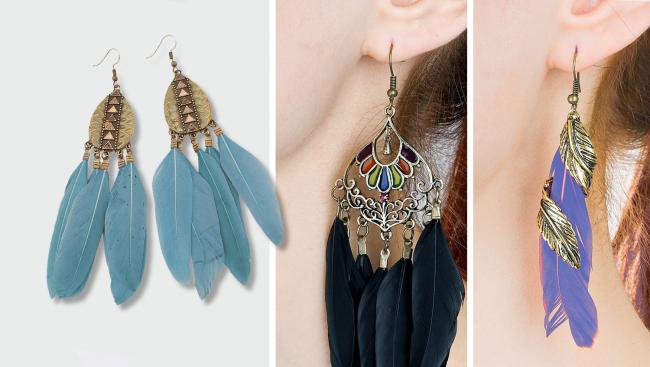 These simple, shiny and stylish earrings have become very fashionable in today's world. They are very well combined with almost any way, and actually speak for themselves, regardless of clothing. Such earrings look chic if they are worn with a dress that does not cover the shoulders or tops. It's very elegant.
5. NECKLACES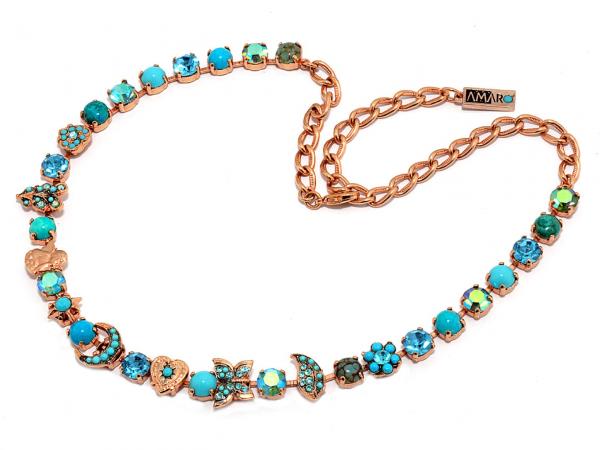 These beautiful decorations give a very confident, bold, individual and outstanding appearance, no matter what outfit you choose. They tend to emphasize individuality and increase the disposition towards you. However, at times, a necklace can spoil the entire species if it does not match the chosen image.
4. GOLD BRACELETS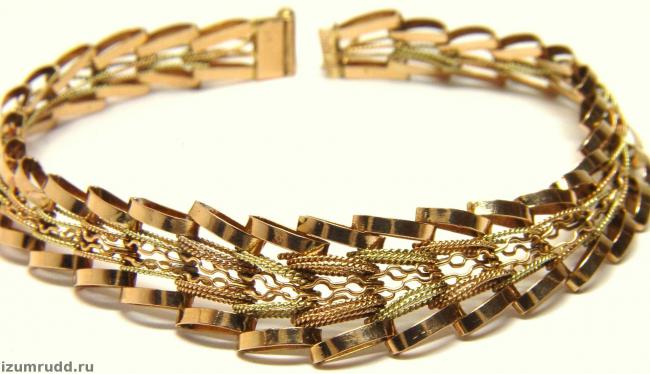 Bracelets are very well combined with traditional dresses of any colors. In principle, it is not difficult to choose an image for classical jewelry. Some wear one bracelet, while others prefer to wear several pieces. Gold bracelet must be on the list of jewelry.
3. THE GOLDEN CHAIN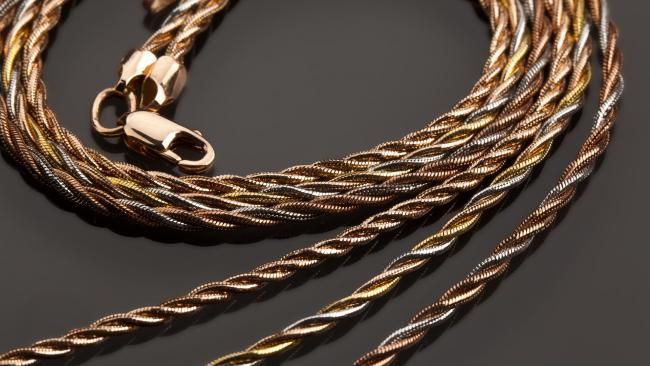 Ladies, the gold chain is an ornament, which is very important to have in your arsenal. The delicate ornament of the golden chain is so elegant that it can simply drive mad. A gold chain, as a rule, is worn without additional necklaces or necklaces, in order to fully focus on the chain of attention. The design of the chain is so refined that the look involuntarily falls on it.
2. JEWELERY FROM PEARLS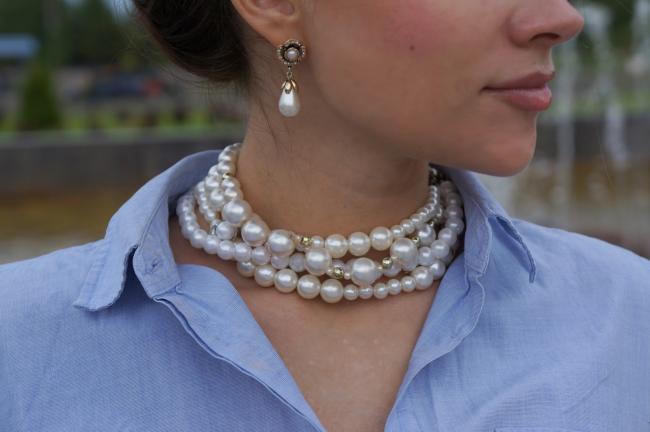 Earrings, a bracelet and a necklace of pearls – an excellent set in which a woman will always feel great. This shimmer illuminates the face, and you feel elegant. Pearls always look amazing, in any style, whether it's European or traditional. Pearl set is certainly a very refined and serious decoration, and certainly is a must-have attribute in the collection of every woman.
1. DIAMOND CUFFLINKS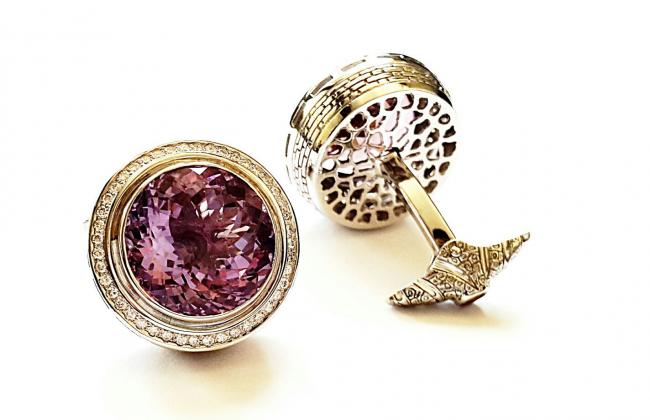 You will conquer the world with a pair of diamond cufflinks. Everyone will be delighted with the beauty of these huge magnificent and immaculate stones. They are suitable for any occasion and at any time. Of course, diamonds are an expensive pleasure, but you can always use not expensive substitutes, these beautiful stones. In this case, zirconium will help. This is the best substitute for diamond, because it looks like diamonds in an external shine and charm.