Belarus is the center of Europe and the Slavic world. Because of this, the women of Belarus are distinguished by a particularly pure beauty, embodying the best qualities of the Slavic and European appearance.
We represent you the top of the most beautiful representatives of this country's photomodelling business. Also pay attention to the article 12 of the sexiest Russian models of all time .
10 PLACE – EVGENIA KOTOVA

Zhenya was born in 1994 in Borisov. The dream of childhood to become a model was realized. At the age of 15, the girl began to study in the modeling studio of Sergei Nagorny, where her formation and the first works for the portfolio took place, which was evaluated by the American model agency Al Model Managment . She took for herself a stage name – Zhenya Katava.
Eugenia has an outstanding appearance : green eyes, dark hair, graceful gait, fascinating look, that's why she was appreciated by Dolce & Gabbana, Giorgio Armani, Marc Jacobs, Bottega Veneta, Desigual . The girl is actively removed for magazines, is very popular not only in modeling, but also in social networks, where she has many subscribers.
9 PLACE – SABINA LOBOVA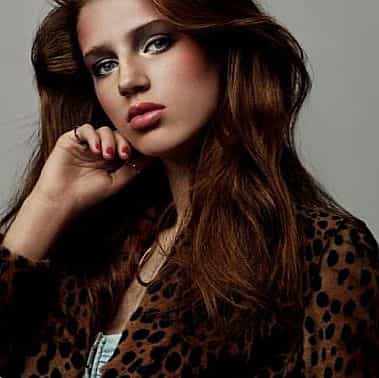 In the model salon of Nagorny the girl was brought to the parents at the age of 14 along with her younger sister, they all expected a younger career, since in terms of the parameters it was much more suitable, but Sabina gathered and lost 19 kg. According to her, the proper diet and exercise helped, after that, she was paid more attention.
Plus, the girl learned two languages ​​(English and French), which also played an important role in the development of it as a world-famous model. Now Sabina has performed in shows and shows of Moncler Gamme Rouge, Victoria Beckham, Atelier Versace, Jean Paul Gaultier, Giambattista Valli, Gucci and many others.
8 PLACE – STASHA YATCHUK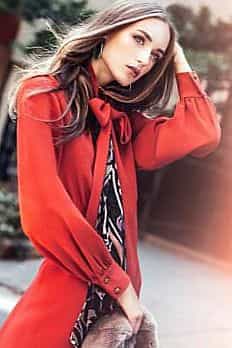 Despite the fact that Nastya always dreamed of becoming a model, until she was 16, she did not even think that she would become famous in this sphere for the whole world. The agent from the model salon saw Nastya's photo in the social network, and immediately invited her to the casting. Nastya spent her first show under the pseudonym Stasha in Milan ( Prada ) – this was a pass to the world podium and to well-known magazines.
In between the shootings, the girl graduated from school, and is now actively developing. Philipp Plein, Barbara Bui, Dolce & Gabbana, Akris, Giorgio Armani, BCBG and many other designers appreciated Stasha on their dignity and are constantly invited to their shows.
7 PLACE – ELIZABETH MARTYNCHIK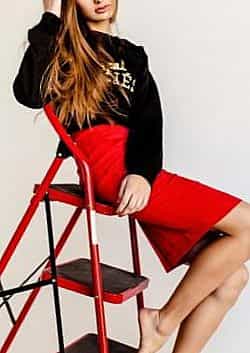 Still very young model, but has already subdued world designers of clothes. Lisa was born in 2000, and at age 13 decided to send her photos to the model salon of Nagorny, where she was appreciated and accepted. At 16, the girl has already worked with Elle girl, Calvin Klein, Shiseido . Lisa is still at school, so she can not work at full strength, but despite this, there are several large contracts every year, so parents, teachers, friends help her quickly adapt and catch up on what she missed during filming and shows .
6 PLACE – DARIA KOSTENICH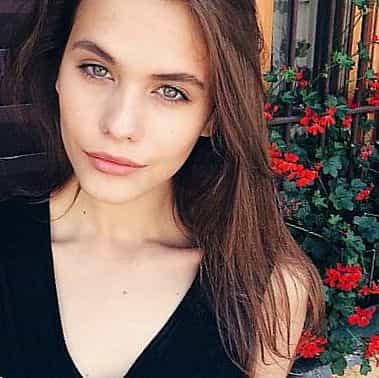 She was born in 1997, until she was 15 years old she did not consider modeling seriously, she considered herself not very beautiful, she spent a lot of time with the boys and her father. Her model parameters were examined by many Belarusian photographers, and she was constantly invited to take pictures, she did not agree for a long time, but she did break down under the onslaught.
Her shooting fell into the model salon, since then the career began to develop rapidly. Alexandre de Paris, Armani, Blumarine, Chanel, Elizabetta Franchi and other designers invite Daria to participate in their shows, and she managed to graduate from school on a podium and go to university for distance education.
5TH PLACE – NATALIA REMARCHUK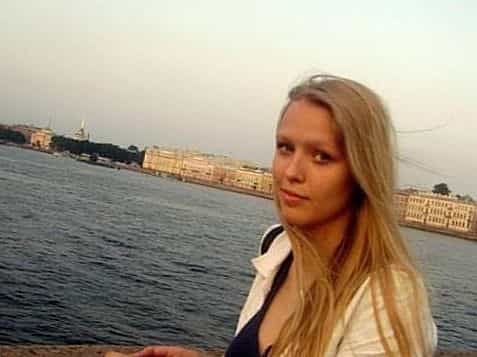 Natasha was born in 1995, before graduation and did not think to be a model at all : she studied, drew, helped Mom and Dad with her younger brother, but in a moment the metro was seen by the photographer who suggested shooting – so her photos came to the modeling agency. Before the shows, she had to lose weight by 12 kg, and after her there was a triumphant display of Prada . The girl works for Elie Saab, Calvin Klein, Christian Dior, Alexander McQueen, Givenchy and other fashion designers.
4 PLACE – TATYANA DYAGILEVA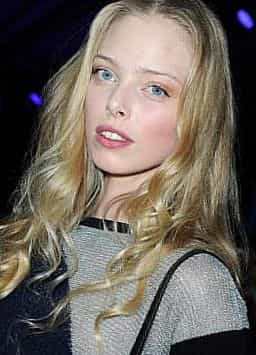 In 1991, Tanya appeared in Vitebsk. Her physique allowed her to practice ballet in her time, and then go into the modeling business. Now she is in the supermodel status, participates in such shows as: Hermes, Alexander McQueen, Prada, Chanel, Dior, Versace . Was the face of brand companies Lanvin, Hugo Boss, Christian Diorand others. Unearthly looks and a deep look do not leave anyone indifferent, that's why she has been at the peak of popularity for several years.
3 PLACE – ANASTASIA BELIKOVA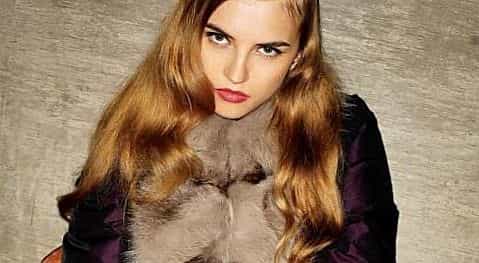 She was born in the most ordinary family in 1990 in Brest. In the modeling business I got, thanks to my mother, who took the girl to 15 years for casting in the model salon of Sergei Nagorny. In world fashion circles, Nastya is known as Anabel (a pseudonym is obtained through the addition of a name and a surname). The first show for Nastya was Prada . Belikova – the face of many brands, participated in the shows Pucci, Isabel Marant, Versace, Yves Saint Laurent, Kenzo and many others.
2 ND PLACE – EKATERINA DOMANKOVA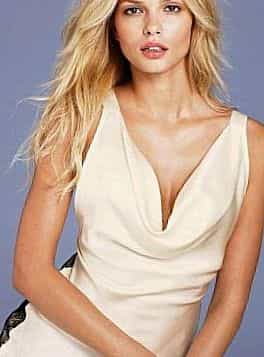 Another Belarusian super star was born in Minsk in 1988. Katya did not think that she would become a model until she won a local beauty contest, where she was drawn attention from the model salon of Nagorny, in which she got, then in 2005 Katya won the contest " Supermodel of the World ", which brought her a big contract and glory.
In 2010, after a wedding with a businessman, Katya is still modeling with great enthusiasm, gets a contract with Victoria's Secret , appears in shows, catalogs, shows. After that, he participates in the Armani shows , is shot for Marie Claire, H & M, TODS, Intimissini, Stella McCartney and so on. Now successfully combines children, career, hobby.
1 ST PLACE – MARINA LYNCHUK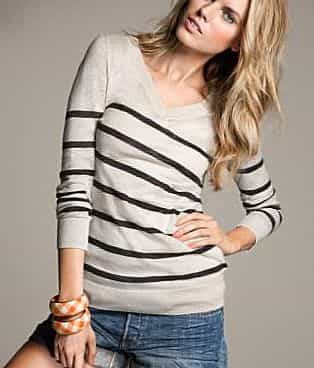 Marina was born in 1987 in Minsk, grew up as an ordinary child, at the age of 13 she decided to support her friend on casting in a modeling agency, but instead of her friend the jury chose her. Soon, Marina moved to Moscow to continue her career. The first offer she received was the Japanese brand NinaDonis , and then went to New York and got into the lens of the famous photographer Stephen Meisel.
After that, the career skyrocketed up, many times appeared on the catwalks in the shows of Yves Saint Laurent, Christian Dior, Valentino, Gucci, Dolce & Gabbana, Givenchy and many more designers, starred in various magazines, was an angel Victoria's Secret , represented in commercials perfume, now has cooperation with Italian, American, French, Japanese companies. Pay attention to the article 10 of the most sexy angels Victoria's Secret of all time.