Russia is known for many reasons: Cold War, cold weather, Russian roulette, vodka and, for those who have forgotten, … sexual models. This is not surprising, considering what physical features an ordinary Russian woman has. Light skin, green eyes and high cheekbones are just some of the most common physical features of a Russian woman, and together these features create a huge number of luxurious models. Pay attention to the 10 most beautiful Russian models of 2016 . Their striking appearance attracts people's attention in all countries of the world and enables Russian models to reach the international level. Many of the world's most highly paid models have Russian roots.
So, as it turned out, not vodka is Russia's most popular product, but a model. They decorate the covers of magazines, walk on the podiums of the most fashionable designers and are the face of the world's most famous brands. Here are the 12 sexiest Russian models .
12. SASHA PIVOVAROVA

Sasha Pivovarova never dreamed of becoming a model until the photographer Igor Vishnyakov sent the photos taken by Sasha to the international modeling agency IMG . In 2005, she signed a contract with the agency, and then walked down the podium of Prada and signed with the brand an exclusive model agreement for three years.
Pivovarova became a model for Christian Dior, Chanel, Valentino, Hugo Boss, Giorgio Armani and for many other leading brands. Thanks to her piercing look, luxurious blond curls and exhilarating heart-shaped features, she is considered one of the sexiest Russian models in the world.
11. NATALYA VODYANOVA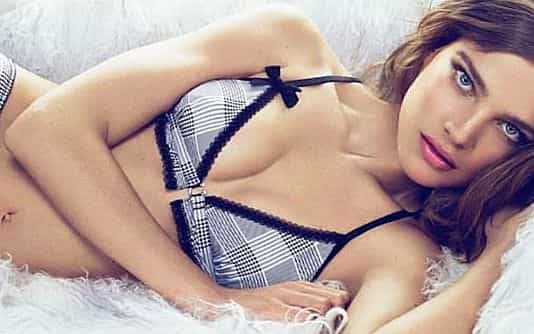 Natalya Vodyanova, nicknamed Supernova, began to walk on the Parisian catwalks at the age of 17, and she took part in more than 300 fashion shows. The child-like blue eyes of the model, sun-scorched skin and dark blond curls make it possible to represent a large number of brands, including Calvin Klein, Louis Vuitton, Chanel, Givenchy, Versace, Yves Saint Laurent, Marc Jacobs , etc.
She also decorated the covers of major magazines such as Vanity Fair, Vogue, Cosmopolitan, Harper's Bazaar, GQ, Elle Magazine, Glamor , etc. Beautiful inside and out, Natalia founded the " Naked Heart " charity fund , which organizes safe places for children's games in Russian cities.
10. NATASHA POLY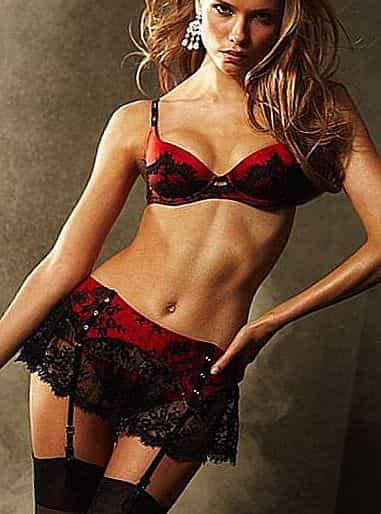 Natasha Poly is a Russian beauty who started her modeling career at the age of 15 in Perm. After she was opened by the Model Agency " Why Not ", and after her first appearance in 2004 on the podium for Emmanuel Ungaro, only in 2004 she took part in 54 fashion shows.
Natasha represented the campaigns of many elite designers, including Louis Vuitton, Gucci, Prada, Fendi, Marc Jacobs, Michael Kors and so on. Having appeared on 50 different covers of the magazine Vogue, this slender Russian beauty is an irresistible force in the modeling industry.
9. ANNA KOURNIKOVA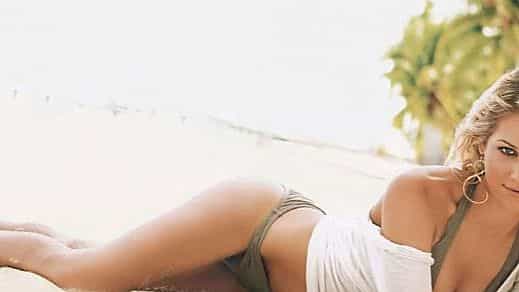 Without Anna Kournikova, this list of the sexiest Russian models would be incomplete. More famous for its long light curls and beauty than tennis skills, the former tennis player earned fame, thanks to a novel with Spanish singer Enrique Iglesias, and profitable advertising.
In addition, Anna appears among the 10 sexiest tennis players in history . She appeared in Sports Illustrated Swimsuit Issue, FHM and Maxim . Also in November 2011, Anna participated in the 12th season of "The Biggest Loser " as a celebrity coach . Journal of Men's Health named her one of the " 100 sexiest women of all time ."
8. KATYA SHCHEKINA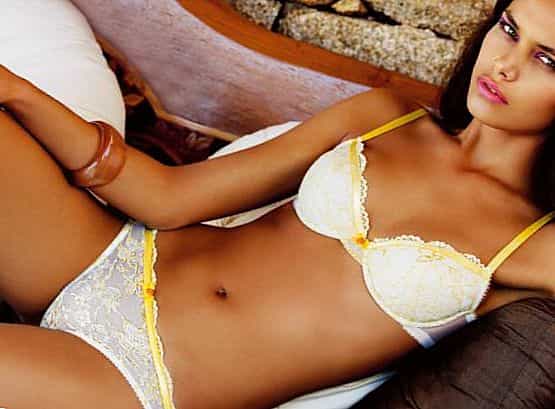 Because of its appearance, it is often mistaken for a Brazilian model, but in reality Katya Shchekina is Russian. She walked along the podiums of famous designer brands such as Givenchy, Alexander McQueen, Oscar de la Renta, Stella McCartney and Victoria's Secret .
Shchekina also advertised Dolce & Gabbana, Juicy Couture, Adidas and Neiman Marcus . Her exotic appearance, mixed with Russian roots, easily makes Katya one of the most sexy Russian models.
7. ANNA VYALITSINA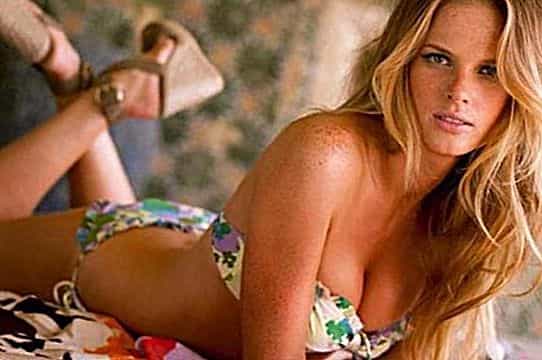 Russian model and actress Anna is widely known for the fact that ten years in a row (2005-2014) appeared on the podium of Sports Illustrated Swimsuit Issue .
After she won the model contest sponsored by IMG and MTV , she moved to New York and walked along the podiums of such fashion brands as Chanel, Prada, Louis Vuitton, Dolce & Gabbana and Givenchy . Blonde beauty also met with Adam Levine.
6. DARIA VERBOVI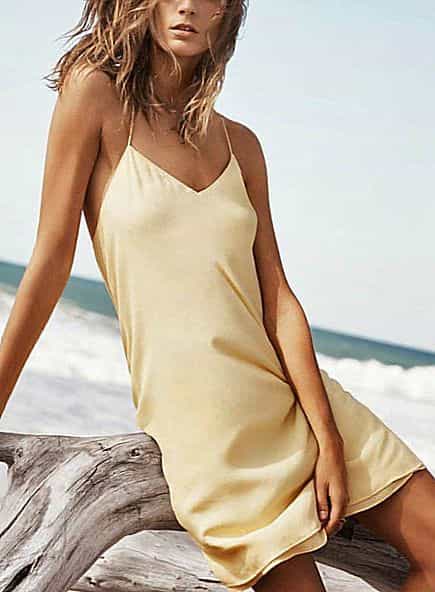 Daria Verbovey is widely known as the international face of Lancome cosmetics . She needed to take a short break in the fashion industry because of a series of setbacks. Her first season of the podium and the reception of orders were canceled after the attack in New York on September 11. After that, she lived in Greece and London, but she never managed to work a lot as a model.
She decided to give the modeling career the last chance and undertook a trip to New York to meet with her agent. The next day she got an exclusive contract with Prada . To date, Verbovey has worked with various fashion brands, such as:
Prada,
Yves Saint Laurent,
Roberto Cavalli,
Gucci, Hermes,
Valentino,
Missoni,
Versace,
Louis Vuitton,
Chanel.
5. TANYA DYAGILEVA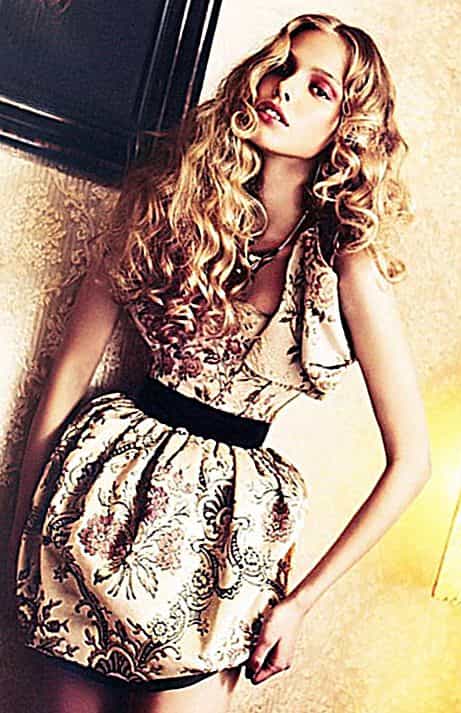 Tanya Diagileva is a model of the podium, known for her expressive face and luxurious blond curls. In 2004 she signed a contract with IMG , and her debut took place in September 2005 during the Paris and Milan Fashion Week.
She quickly became one of the sexiest Russian models and walked along the catwalk in the shows of Chanel, Oscar de la Renta, Dior, Hermes, Alexander McQueen, Missoni and Versace . Definitely, one can understand why Tanya so quickly made a name for herself.
4. DARIA STROKUS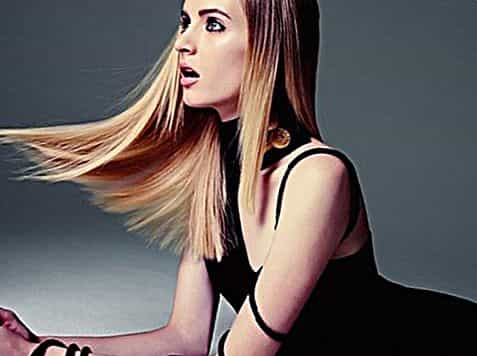 Daria Strokus started her career a few years ago (in 2007) as an exclusive model of Prada .. The whole next year, V Magazine called it one of the leading models of 2008. Her striking green eyes and high cheekbones make her simply irresistible on the podium.
Strokus appeared on the covers of the magazines Vogue Italia, Numero, Vogue Japan and Vogue Russia . She participated in the campaigns of Dior, Prada, Chanel, Louis Vuitton, Juicy Couture and many other leading brands.
3. NATALIA BELOVA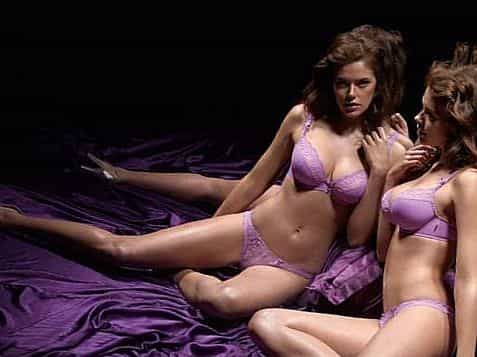 The model debut of Natalia Belova took place almost 10 years ago, in February 2003, at the autumn show of Armani and Rochas in Milan and Paris. Her full lips and expressive green eyes attract the attention of designer brands and people around the world.
Belova went on the podium in some elite shows, including Valentino, Louis Vuitton, Yves Saint Laurent and so on. In addition, she is a model of the Cotton Club, Ice Iceberg, Jets and Valentino spirits.
2. VALENTINA ZELYAEVA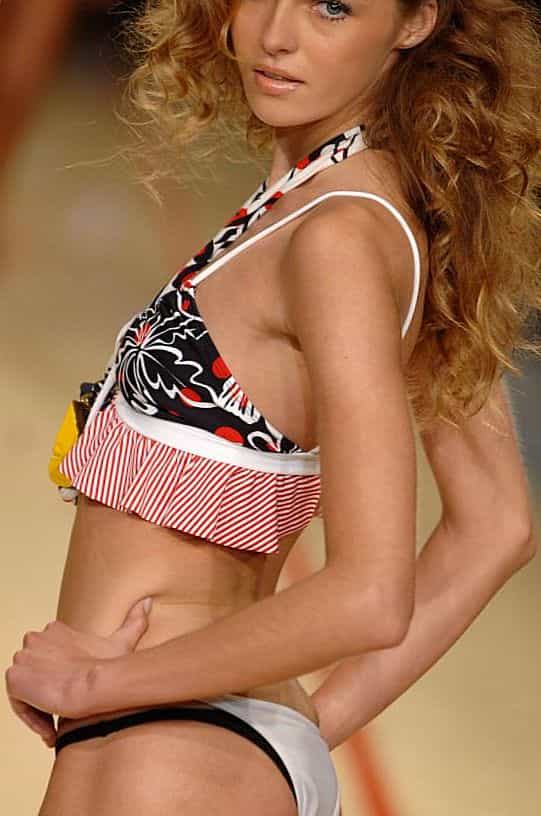 Valentina Zelyaeva is a successful and stunning Russian model that appeared on the covers of the Spanish, Chinese, Greek and Mexican editions of the magazine Vogue . Her services on the podium are also impressive, including work for brands such as Christian Dior, Dolce & Gabbana, Fendi, Gucci and Valentino .
In 2007, she became the face of the brand Ralph Lauren and was named by Forbes magazine as one of the highest paid models in the world. Valentine is often mentioned when they talk about " classical Russian beauty ".
1. IRINA SHEIK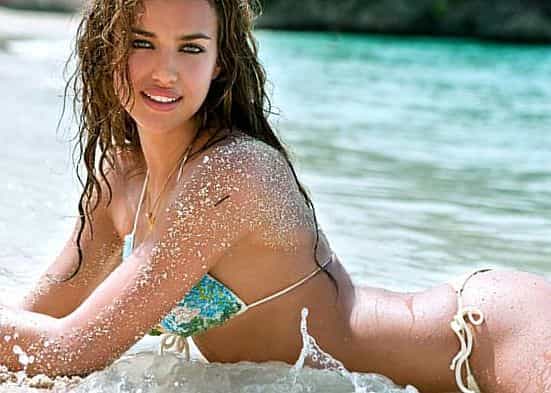 The last eight years the Russian model Irina Sheik excites us from the pages of Sports Illustrated , and is also a model of popular clothing brands such as Guess, Rampage, Victoria's Secret and Lacoste . She appeared on the covers of the magazines Harper's Bazaar, Glamor, GQ, Cosmopolitan, Sports Illustrated Swimsuit Issue and many others.
Sheik is also on the list of the 10 most beautiful women in Russia in 2015s . Not surprisingly, with its unusual full lips and outstanding bends, this sultry 29-year-old model has become one of the sexiest Russian models. She met for five years with the Portuguese football star Cristiano Ronaldo.