The model, despite its neutral appearance, should be distinguished by a certain set of highlights: cheekbones, eyes, forehead, expressive face oval – and Russian girls often possess everything at once. From year to year on the catwalks are many native of our country, and which will be popular in 2017?
10TH PLACE – VALENTINA ZELYAEVA

Wali's career went on a straight line, without any major leaps and turns. She was born in Buryatia, but eventually her parents and 7-year-old Valya moved to Moscow. First she noticed a scout from the modeling agency, then invited to work in Japan, then there was an exit on the international podium.
The number of shows at various times reached 50, a lot of filming for fashion magazines in Italy, the US, England, and in 2014 Valya was included in the list of the most expensive models. Also the girl is included in the rating of the 12 sexiest Russian models of all time .
9 PLACE – VLAD ROSLYAKOVA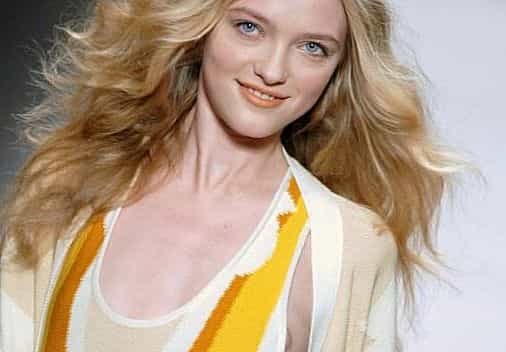 The girl is actually Elena, but when she came to modeling, she changed her name to a more exotic " Vlad " (his father's name was Vladimir, from whom the girl turned and pushed herself in the selection of the stage name). Like many models, Vlad accidentally fell into the business, and already in a fairly conscious age.
At the preparatory courses for the entrance examinations to the university, the girl got acquainted with a contemporary from a model firm, and she advised her to send her pictures to the agency, so the career began to twist. Now Vlada is a popular model, a representative of brands. Collaborated with Dolce & Gabbana, Hermes, Nina Ricci, Miss Sixty and others.
8 PLACE – KATYA GRIGORIEVA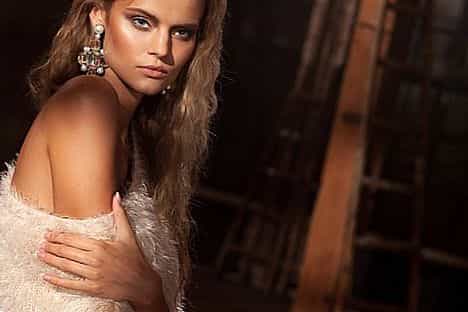 In 1989, a girl was born in the Murmansk region, which in the future embodied the career of a successful model. Katya grew up in a friendly family. Parents paid much attention to the upbringing and formation of Katie and her sister. The girl on a professional level was engaged in dances, and it helped in modeling.
Having moved to Murmansk, the girl decided to try to go to the modeling agency, although the attempt turned out to be successful, her life with the beauty industry came to life only after several years, after graduation and acquisition of professional skills. One of the main victories of Kata – the status of the angel Victoria's Secret. Perhaps you are interested in the article 10 of the most sexy angels Victoria's Secret of all time .
7 PLACE – ANNA SELEZNEVA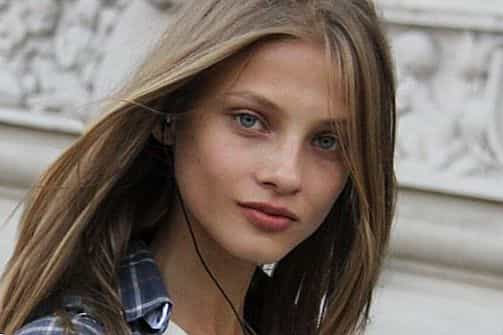 A girl from Moscow, born in 1990. Her life has changed radically since she was noticed by a modeling agent and made an offer during a work in a cafe. Anya decided to use it and after a few months went to Paris.
Its original beauty attracted to such famous houses as: Valentino, Guerlain, Yves Saint Laurent, Versace , besides, Anya is actively withdrawn in advertising and for magazines.
6TH PLACE – DARIA STROKUS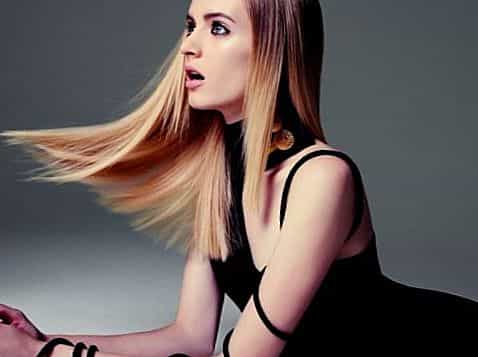 The girl's childhood was not ordinary, since her father worked as a diplomat, and the family was sent to Benin. Dasha grew up versatile and talented person, she always wanted to be on stage. After graduation, contrary to the desire to be an actress, I went to journalism. In the process of studying I decided to try myself in modeling.
In 2007, Strokus saw the world and involuntarily saw in it a resemblance to Uma Thurman. Due to her unusual appearance and diligence, Pringle, Dolce & Gabbana, Alexander McQueen, Gucci, Alexander Wang and other leading brands paid attention to her , and Daria also starred in the film as a model.
5 PLACE – NATALIA VODYANOVA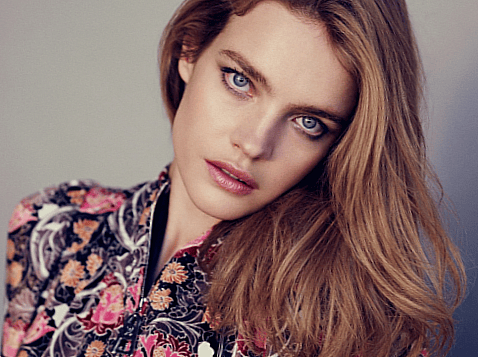 Natalia from the youth went to the goal of becoming a model: she worked in an agency, she taught English, participated in screenings, and one day she was noticed by an agent of a foreign model organization.
Her debut happened in France, and then rained proposals from all the famous brands. Despite having many children, the model manages to walk along the catwalk, make photo sessions for magazines, appear in films, and attend social events.
4 PLACE – SASHA LUSS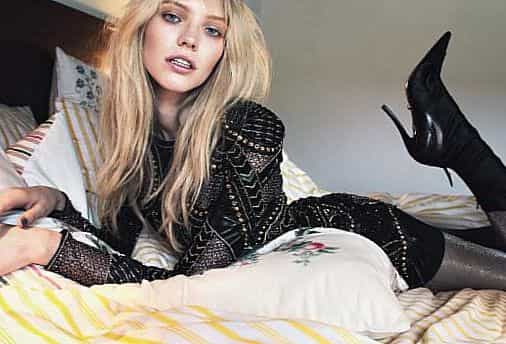 Sasha's childhood passed in the city of Magadan, where, thanks to her data, the girl was actively engaged in dancing and ballet, on one of the views her data was struck by the scout of the model agency. Started working in Moscow, then gradually, with the help of periodic filming for various magazines, Sasha reached Chanel.
Karl Lagerfeld praised the photo of Luss in the collection of the brand Bohemique and invited a beginner model. Since then, we can see Sasha on the podium, as a representative of many branded goods, as well as in glossy magazines.
3 PLACE – SASHA PIVOVAROVA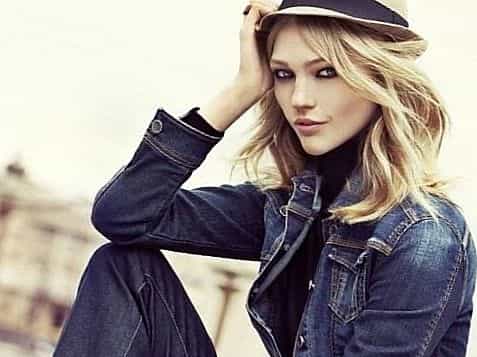 The history of Alexandra is unusual in all respects. On the model career, the girl did not dream, but she was delirious with drawing. I entered the university in this direction and met my future husband and photographer Igor Vishnyakov.
It was the husband who made a series of photographs and sent them to the modeling agency, which gave a green light to the Prada show . Sasha noticed a lot of brands Gucci, Zac Pozen, Ralph Lauren and others. In addition, the girl represents the famous lines of cosmetics and ornaments, draws prints for GAP , is shot in films.
2 ND PLACE – NATASHA POLY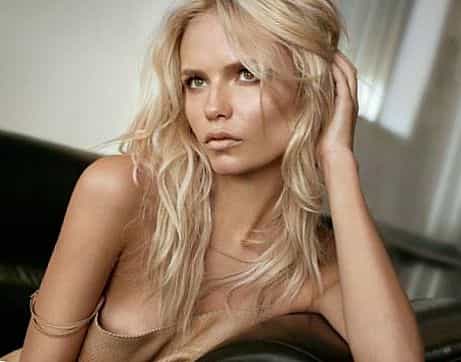 In 1985, Natalia Polevshchikova was born in Perm, later, having already achieved her first success, the girl will come up with the pseudonym Natasha Poly. The first model experience was at the age of 15 years. Natasha went to the beauty contest the representative of the Perm region.
Although the girl did not win, she got to see many fashionable gurus. Career went in the year before graduation. Since 2005, Natasha glitters not only in magazines and podiums, but also as a model for showing Victoria's Secret .
1 ST PLACE – IRINA SHEIK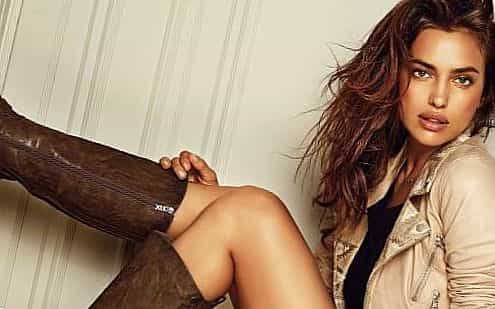 Supermodel, which strikes an extraordinary appearance for Russia. Irina was born near Chelyabinsk in a small town. Her beauty was due to the mixing of my mother's Russian and father's Bashkir blood. It was an ordinary childhood, to continue education moved to Chelyabinsk, and it was there that the scout saw him right on the city street.
Ira began to work in a modeling agency, participated in competitions and the glory of her quickly scattered around the world. Since 2005 and up to the present day Irina has decorated many glossy covers, various fashion weeks, branded goods. Irina is in the top 10 most beautiful and sexy stars up to 30 years old .